What is ARIORES?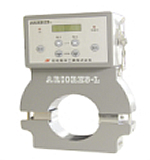 At present, the electromagnetic device ARIORES is used for all purposes.
Prevention and elimination of scale/silica/rust (rust-colored water) within piping.
Maintenance and lengthening the life (deterioration prevention) of piping of plumbing/hot and cold water/cooling water and relevant apparatus.
Peeling of fixed dust on the heating surface of boiler, power saving in maintenance management.
Growth inhibition of general bacteria or Legionella bacteria etc.
The electromagnetic device ARIORES supports global environmental conservation!
At present, maintenance management by injecting chemicals is commonly conducted as deterioration measures for various kinds of piping and heat exchangers.
However, it is required that water/environmental pollution issues due to the waste water caused by using such chemicals should be seriously considered.Class 1 Designated Chemical Substances set forth in a notification from Environmental Agency are used for some of these chemicals.
The electromagnetic device ARIORES prevents deterioration of piping and heat exchangers and contributes to environmental conservation using no chemicals that have the above-mentioned issues.
Development Chronology of ARIORES
From 1958 to 1965 Basic research
Developed as removing apparatus of fixed dust on the heating surface of boiler.
Patent application (patent gazette 1970), acquired the patents in 1965 (utility model advertisement in 1970).
From 1966 to 1970
Data collection as monitors in factories and buildings.
In 1984
Acquired the patent as device for electromagnetic field treatment for the fluid in pipes (patent number 125830)
In 1996
Patent application for removing apparatus of pipe contaminant/pipe deposit for boilers etc. (published patent application No. 9-316700)
In 1999
Acquired the patent for magnetic removal effect using action of electric field. (patent number 3004918).
In 2003
A new type of ARIORES born. Model change to all-weather/waterproof type.
In 2004
Certified as recommended merchandise by Tokyo Metropolitan Small and Medium Enterprise Support Center.
* We are continuing the collaborative research of removal of substances adhered to inner walls of piping and electromagnetic effect for removal of bacteria with Mr. Ishibashi, the former professor of Tokyo University of Technology and Incorporated Nonprofit Organization, the Society for Pathogenic Bacterium Preventative Method and Environmental Conservation Using Ultramicroparticulate Ferromagnetic Ferrite.